GCC High Cloud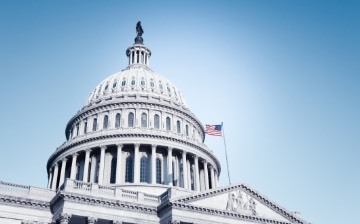 To meet the unique and evolving requirements of the United States Department of Defense, as well as contractors holding or processing DoD controlled unclassified information (CUI) or subject to International Traffic in Arms Regulations (ITAR) and Defense Federal Acquisition Regulation Supplement (DFARS), Microsoft offers the GCC High cloud for protected environments. This means that if you store any CUI, CDI or ITAR marked data you must use this GCC High cloud in order to be DFARS and ITAR compliant. For years the Microsoft GCC high licensing was only offered to companies with 500 seats or more, but we are pleased to announce that there are no longer any minimums through the GCC high licenses that F1 Solutions can provide you. F1 Solutions, Inc. is proud to announce that we have become one of the few authorized GCC high license resellers of the Office 365 Government Community Cloud High (GCC High).
The GCC High incorporates Office 365, Windows 10, Microsoft Exchange Online, and Enterprise Mobility + Security (EMS) programs. Although the offerings on the GCC High platform are scaled down from the commercial cloud, it will satisfy your business needs and give you the compliant cloud solution you are looking for.
This revolutionary GCC high license will not only prepare you against the growing cyberthreats, but it will also help you build a more collaborative and productive workplace. By moving to the cloud, staff will be able to work from anytime, anywhere, on any device so nothing gets in the way of serving the public.

Many are confused about which Microsoft Government cloud is right for their business. For those of you who have a government contract through the Department of Defense or fall under DFARS or ITAR requirements, you must be on the GCC high in order to be in compliance. Microsoft is not able to supply several requirements under the FEDRAMP controls for the regular public office 365 offering. The chart below might help further point out which cloud is right for you:
| Offerings | Audience | Compliance Levels | Available to Sell via CSP |
| --- | --- | --- | --- |
| Office 365 Government GCC | Federal, civilian, state, local, tribal, federal contractor | FedRAMP Moderate CJIS IRS 1075 DISA SRG L2 | Yes |
| Office 365 Government GCC High | Federal, defense industrial base, aerospace, defense contractor | FedRAMP High, ITAR, DFARS, DISA SRG L4 | No |
| Office 365 Government DoD | US Department of Defense | DISA SRG L5 | No |
Run your daily operations more confidently with F1 Solutions, Inc.'s GCC High Cloud solution. As an authorized GCC high license reseller, we'll ensure you stay compliant with government requirements now and in the future, as your business scales.