IT Solutions Company
IT solutions create the foundation for your company's success and must be managed by professionals who specialize in IT services and support.
IT Solutions Companies such as F1 Solutions, deliver a wide range of managed services and support to help lower operating costs, improve productivity and prevent unexpected downtime in order to maintain your company's IT security. IT solutions also help you to avoid cyber compliance risks, which can lead to hefty fines and penalties from governmental organizations.
A few services F1 Solutions can provide your business or organization are:
Your IT services provider should be able to show a history of managed service
excellence by meeting a minimum list of qualifications that includes:
Experience working with a range of business types
A minimum number of years experience in IT solutions
Successfully managing IT security compliance requirements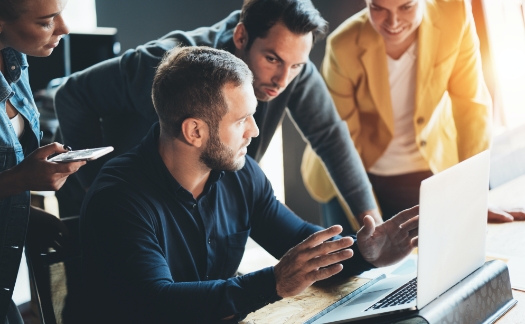 Your IT solutions company should be able to assist you in reducing IT costs, protecting your IT assets and keeping your systems running efficiently. IT Solutions companies like F1 Solutions, should be able to support your data infrastructure and IT security requirements. They should also be able to assist you in creating cyber strategies that meet your company's business objectives.
F1 Solution's IT solutions team is committed to delivering reliable managed services and support for small, mid-size and enterprise businesses. With F1 Solutions IT solutions team, you can rest assured knowing your cyber security infrastructure is in good hands.
For IT solutions that are second-to-none, contact F1 Solutions today to learn more about how we
can help your company with our managed IT services and support.