Battery Backup Testing Scenario:
There is a massive power outage in the area and your power has just gone out. You don't panic because you know you have a UPS (Uninterruptible Power Supply) or battery back up on your computer and know that you have a few minutes to save your work and safely turn off your system without data loss. Sounds simple... What could go wrong, right?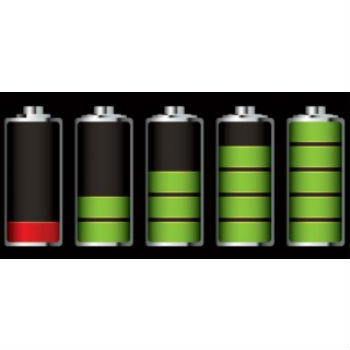 Batteries are not perfect. They drain, can get unplugged or overloaded and could fail. Their purpose is to buy us time to save our work and shut down our systems in a graceful way. However; time and normal wear and tear, can decrease the amount of power available during a crisis considerably. Having a quarterly UPS testing plan, to verify your batteries are in good working order, can be the difference between you losing all the work you just did on payroll, on that critical quote you are mid-way through or the cad drawing that you have spent hours perfecting and having the time to save your documents before damage is done.
Here are some troubleshooting tips to ensure your Battery backup (UPS) is in good working order:
Make sure you have a good, reliable, enterprise class brand with an established warranty period.
Make sure your computer and important IT hardware is plugged into the side that says "battery backup with surge protection". Most UPS's come with two sides that you can chose to plug into. Always make sure it is the "battery side" and not the non-battery side.
Make sure your switches, routers, firewalls and other mission critical hardware are plugged into the battery side of the UPS as well.
Do not overload your battery. UPSs are made for a wide range of applications, from single workstation, to multiple servers, to even whole house applications. A UPS rated for a workstation will not provide you the same amount of battery backup time when connected to multiple devices, servers or multiple workstations.
If you notice the UPS from time to time beeps, that is okay. It is combating a short power surge and properly modulating the power flow.
If you notice that the battery backup is beeping continuously and the power is on or the little light on the UPS box is red then you probably have a bad battery.
Only plug in critical systems to your battery! In the event of an outage you need to be able to save your work and shut down. You only have a few minutes to do when on an UPS. This generally means a monitor and the computer and perhaps a switch needs battery backup. Multiple monitors, printers, phone charger, electric stapler, your space heater, anything else plugged in could be a potential problem. In addition, LaserJet printers and copiers should NEVER be plugged into a UPS.
It is a good idea to test your battery backups (UPS) on a quarterly basis to identify any weak points before a power failure. The UPS may not necessarily indicate to you that it is failing and this double check can re-assure you of your power backup plan.
Some UPSs have a test button that perform this function.
Those that don't have this button can be tested by simulating a power outage, e.g. unplugging the UPS from the wall and seeing how long it hold a charge. Different models will hold for different durations of time.
WARNING! IT IS NOT ADVISABLE TO CONDUCT THIS TEST DURING OFFICE HOURS AND BY UNSKILLED IT PROFESSIONALS. UNPLUGGING YOUR UPS COULD RESULT IN NETWORK OUTAGES OR DATA LOSS IF NOT DONE RIGHT. PLEASE CONSULT WITH YOUR F1 SOLUTIONS TEAM BEFORE PLANNING THIS EVENT.
If you have any questions regarding your Uninterrupted Power Supply plan, please let us know!
F1 Solutions