Cloud technology is one of the biggest tech trends used by large and small- to medium-sized businesses (SMBs) around the globe. It provides companies with a platform that allows users to access files and applications from any device and location, promoting a strong mobile workforce. Cloud technology is quickly evolving to suit the specific needs of various businesses.
As SMBs migrate important data to the cloud, cybercriminals will continuously look for weak spots they can exploit to steal as much data as they can. Security threats such as phishing attacks, malware, system vulnerabilities, data breaches, insufficient identity and access management (IAM), account hijacking, and human error are just some of the issues most cloud users will likely face. To help you manage these ever-growing challenges, here are some cloud security trends you should look out for this year.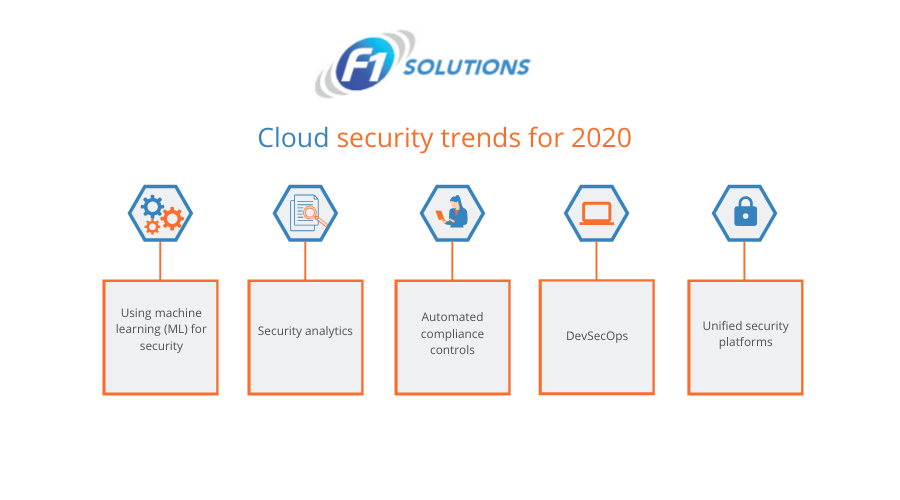 #1 Using machine learning (ML) for security
ML is a subset of artificial intelligence (AI) that is capable of sorting through a great number of files in a short amount of time. ML is steadily being used for cybersecurity applications to help identify and eliminate threats before they can do any damage to your system. It can even analyze your network's security configurations from various angles, similar to the way a hacker would. This provides you with insight on how you can better protect your network infrastructure from future attacks.
#2 Security analytics
Cybersecurity software solutions and apps generate a massive amount of data on a daily basis. Security analytics is a process of analyzing all of the data in order to detect, contain, and eliminate sophisticated and advanced cybersecurity threats. This will help your IT team or managed IT services provider (MSP) make smarter and quicker security decisions by reducing the chances of false positives. Security analytics is used to analyze the following data:
Cloud resources
Network traffic
Non-IT contextual data
User behavior
Business applications
Identity and access management data
External threat intelligence sources
#3 Automated compliance controls
For SMBs, especially those working in healthcare, financial and Government contracting, complying with current regulatory standards is important. Compliance standards give you clear recommendations and guidelines to ensure that your customers' private information is sufficiently protected. Automated compliance controls make compliance assessments easier and provide you with opportunities to enhance the current cybersecurity state of your organization.
#4 DevSecOps
More SMBs are migrating to a serverless architecture or Platform-as-a-Service (PaaS) designed to reduce the overall operational costs of your organization. This forces traditional cloud providers to embrace the DevSecOps movement, a practice designed to improve your company's cybersecurity strategy by implementing security measures at every step of software design and deployment. The main purpose of DevSecOps is to ensure your business possesses the necessary countermeasures against any form of data breach or cyberattack.
#5 Unified security platforms
SMBs today are using different cybersecurity platforms to protect their network infrastructure from cyberattacks. Central management consoles are being developed to provide a unified view of all the security platforms used to defend your network. This can help your IT team or MSP identify and neutralize threats quicker than ever before. By integrating various security platforms such as firewalls, performance monitoring, and intrusion detection, unified security platforms can deploy a highly secure defense-in-depth (DiD) approach to protect your data from malicious cybercriminals.
As more SMBs move their data to the cloud, they need to be prepared to face any cybersecurity challenges that come their way. With the help of a trusted MSP like F1 Solutions, you can rest assured that your company's valuable data is safe and secure after migrating to the cloud. If you want to learn more about our cloud and cybersecurity services, give us a call today.
Download our free eBook!
Learn about affordable cyber security solutions that keep your business safe from malware and data breaches by reading our free ebook: 3 Types of Cyber Security Solutions Your Business Must Have