In today's technology-powered world, many businesses have moved to the cloud because of the benefits it offers.
In case you're wondering what defines a cloud provider, you must meet all 5 characteristics laid out in the Nist 800145 standard.
Essential Characteristics:
On-demand self-service. A consumer can unilaterally provision computing capabilities, such as server time and network storage, as needed automatically without requiring human interaction with each service provider.
Broad network access. Capabilities are available over the network and accessed through standard mechanisms that promote use by heterogeneous thin or thick client platforms (e.g., mobile phones, tablets, laptops, and workstations).
Resource pooling. The provider's computing resources are pooled to serve multiple consumers using a multi-tenant model, with different physical and virtual resources dynamically assigned and reassigned according to consumer demand. There is a sense of location independence in that the customer generally has no control or knowledge over the exact location of the provided resources but may be able to specify location at a higher level of abstraction (e.g., country, state, or datacenter). Examples of resources include storage, processing, memory, and network bandwidth.
Rapid elasticity. Capabilities can be elastically provisioned and released, in some cases automatically, to scale rapidly outward and inward commensurate with demand. To the consumer, the capabilities available for provisioning often appear to be unlimited and can be appropriated in any quantity at any time.
Measured service. Cloud systems automatically control and optimize resource use by leveraging a metering capability1 at some level of abstraction appropriate to the type of service (e.g., storage, processing, bandwidth, and active user accounts). Resource usage can be monitored, controlled, and reported, providing transparency for both the provider and consumer of the utilized service.
If you are missing just one of these characteristics then you may be working with a Software as a Service (SaaS), Platform as a Service (PaaS) or Infrastructure as a Service (IaaS) company.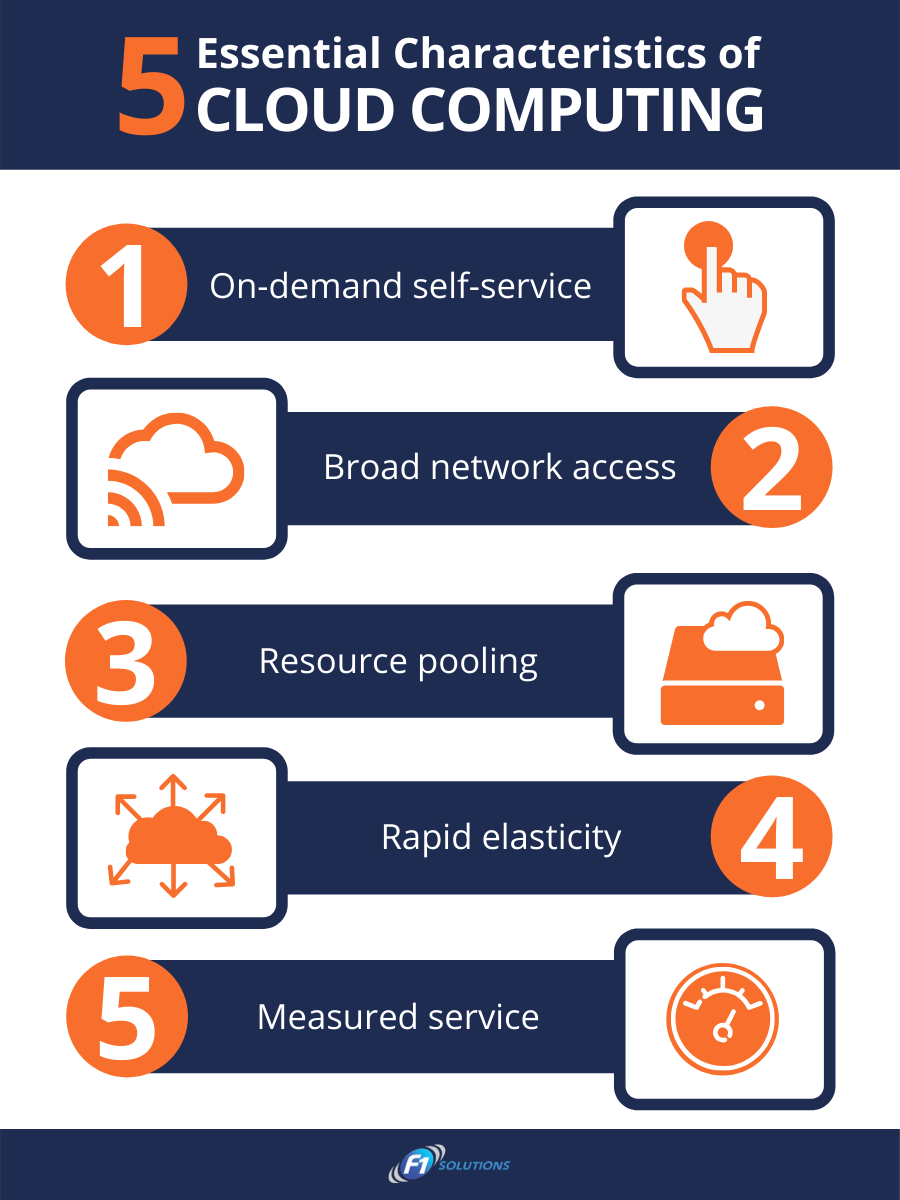 Small- to medium-sized business (SMB) owners looking to follow suit, you have to make sure that the cloud provider you choose can meet the needs of your organization. Here are some things you need to consider when looking for one.
#1 What are the cloud services you need?
There are different types of cloud services. The main three types of cloud service models include:
Software-as-a-Service (SaaS) – SaaS provides you with software applications that you can access over the internet on a subscription basis. You can access these applications through your web browser or through a specific interface. The SaaS provider controls and manages the underlying cloud infrastructure, which includes operating systems, servers, individual application capabilities, and storage.
Platform-as-a-Service (PaaS) – PaaS provides developers with the resources they need to develop, test, deliver, and manage software applications. These include development tools, middleware, operating systems, infrastructure, and database management. If your business is centered around software and web-based application development, then PaaS is perfect for you.
Infrastructure-as-a-Service (IaaS) – IaaS provides your business with a computing infrastructure managed and provisioned over the internet. It lets you rent the hardware your business needs, such as servers and other physical infrastructure for as long as you need it. This service is perfect for businesses that can't afford to purchase and manage their own network infrastructure.
However, not all providers offer the same set of services. That's why before selecting a provider, you should clarify first how you plan to use the cloud. Will you use it for data storage purposes? Disaster recovery? Hosting your applications? Only after you've finalized the cloud services you need will you know if a potential cloud provider can deliver them
#2 How secure is their service?
With countless cyberattacks occurring daily, online security is an important factor when choosing a cloud provider. Look for providers who have several cybersecurity measures in place, such as multifactor authentication (MFA), data encryption, enterprise-grade firewalls, intrusion detection and prevention systems, and access control systems. Make sure your chosen provider constantly updates their cybersecurity measures to prevent any form of cyberattack. Most will have a shared responsibility model which should be reviewed before accepting a contract.
#3 Where are their data centers located?
Pick a cloud provider that has data centers set up in different locations based in the US. This will allow you to access their service from the data center closest to your business to prevent latency issues. It will also allow for redundancy for better business continuity. What's more, if their primary data center is disabled due to a natural disaster or cyberattack, their other data centers will ensure your business operations will not be disrupted.
#4 What are their prices?
Don't immediately sign up with the cloud provider that offers the lowest price. They might not provide you with the kind of service you need. But that's not to say that choosing the most expensive cloud provider is the way to go either. When in doubt, do more research and compare the prices of various cloud providers against the services they offer.
#5 Do they have a history of downtime?
Even the largest cloud providers experience downtime now and then. What you need to do is look for a cloud provider with as little downtime as possible.
Downtime is anything that disrupts a provider's operations, which include natural disasters, cyberthreats, and maintenance work. You can ask about a specific vendor's downtime by talking to their representative. In addition, some cloud providers publish downtime reports straight to their website.
#6 How good are their support services?
A provider's support service is another factor you need to consider. It's best to opt for providers that offer 24/7/365 customer support. This allows you to resolve unexpected IT issues that occur during holidays or weekends.
#7 Do they have a service level agreement (SLA)?
Cloud providers should have an SLA that clearly defines the services customers can expect from them. It should include metrics by which the provider's service is measured and subsequent penalties if any agreed-upon service is not met. Make sure to review a cloud provider's SLA thoroughly before deciding to sign any contracts.
Choosing the right cloud provider can make or break your business. Here at F1 Solutions, we will provide your business with exceptional but affordable cloud solutions you won't find anywhere else.
Download our free eBook!
Our eBook "Managed Cloud Services: Advantages that Business Owners Often Overlook" will tell you how cloud computing can make your business grow faster.